Party For Gotabaya Rajapaksa in Chino Hills
Former Los Angeles Consul General Malraj de Silva and his wife Ranjanie hosted a dinner party at their beautiful home in Chino Hills, Ca. in honor of Gotabaya and Ayoma Rajapaksa.  In photo are Raja Edirisuriya, former Ambassador to Brazil, Army Colonel Sarathchandra, former Secretary of Defense Gotabaya Rajapaksa, Upul Dharmadasa, President of Upul's Travels, Army Colonel Handapangoda and Malraj de Silva.
Guests at the party were Renuka Samath, Barbara Dharmadasa and Manil Gunasekera.
Upul Dharmadasa, Dudley Rajapaksa of Houston, Tx, his daughter Yasi and wife Mihiri. 
Fay Herft Celebrates Birthday 
in Palos Verdes, Ca.
Terry and Fay Herft, Fidel and Michelle Castillo with Drs Ron and Sunny Melendez at the Herft residence in Rancho Palos Verdes, celebrating Fays birthday.
Miss Sri Lanka USA Pageant 2017
The Ananda College 
"Maroons" Dinner Dance Was a Big Hit
Ananda College Old Boys Association President Dr Deepthi and Roshani Jayasekera, Jonathan and Jeanne Mather, Dr Sarath and Hemanthi Gunatilaka and friends had a great time at the Ananda College "Maroons" Dance held at the Sheraton Fairplex Hotel.
January Celebration in Chino Hills, Ca.
Neloufer and Shane Jayawardana hosted a "January Celebration" at their home in Chino Hills, Ca. (Standing) Sanka Marcelline, Alex Perera, Sriyal Kumarage, Roger Weerasinghe, Kavan Moonesinghe, Upul Dharmadasa, Terry Herft, Dr Walter Jayasinghe, Tony Pietersz, Bob, Harshi Gunasekara, Mohan Perera, Shane Jayawardana, Dr. Ranjith Karu and Ashan Rodrigo. (Seated) Helen Weerasinghe,  Eromie Kumarage, Kala Miller, Nimmi Karu, Neloufer Jayawardana, Ishani Marcelline, Jeanne Mather, Fay Herft, Harriet Malleappa, Corrine Pietersz and Aesha Jayasinghe. (Ground) Anouki Karunaratne, Lilamani Perera, Ruth Moonesinghe and Suba Perera.
Serendib Foundation's 
Independence Day Celebrations
Top photo shows Medini Ratnayake of Serendib Foundation, who held their celebrations of Independence Day at the San Gabriel Mission Playhouse in San Gabriel, Ca. Second photo shows some of the children who participated including Athula and Anoma Halgama's twins.
Beautiful Lagoon Front Property in Dungalpitiya, Sri Lanka
Available square, flat block of land just over 1 acre (168 perches). One side bordering the lagoon and 7-foot wall surrounding the other perimeter of the property. Can be developed as a vacation home or boutique hotel. Ideal for lagoon water activities. Convenient road access. Breathtaking views. Please send inquiries to:  negombolagoon3@gmail.com
Frederick James Koch on Cover of 
"MAN'S MISSION"
Frederick James Koch has completed a very successful 2016 winning 'Best Supporting Actor' at the International Awards recently and also signing with PRESTIGE TALENT AGENCY of Beverly Hills. He was invited to 'switch on' the Christmas Lights on 1st Dec in Colombo and was also featured in 'Hi' Magazine's Best Dressed for 2016. He is on the cover of the current edition of MAN'S MISSION with a 6 page feature story.
Reserve Your Tables Now 
For Misty – Dinner Dance
Available square, Beautiful flat block of land just over 1 acre (168 perches). One side bordering the lagoon and 7-foot wall surrounding the other perimeter of the property. Can be developed as a vacation home or boutique hotel. Ideal for lagoon water activities. Convenient road access.
What a Beautiful Picture!
President of Sri Lanka America Association (SLAASC) Senani Abaygoonesekera (right) and Ardni Pelpola, Committee Member (SLAASC), ready to go to a party in Los Angeles, early
January 2017. The SLAASC is having their Sinhala/Hindhu New Year at Woodley Park in Van Nuys on Saturday, April 8, 2017
Sri Lanka Foundation Offers Free 
Drumming and Dance Youth Classes
Goodbye Ramona, Hello Englebert
At Ramona Carr's farewell dinner were l/r her Aunt Lucy Bagot, sister Yasmin Gilleran, Ramona, Engelbert, Ramona's sister Ingrid and her Mother Olga Mellican. The party was at the Mellican's residence in Beverly Hills, Ca.  Englebert sang four of his favorite songs. Englebert had just returned from his concert tour in Sri Lanka. 
Sri Lanka Foundation's Free 
Dancing and Drumming Workshop
Dineka Me Nadee Theere-Sherman De Silva
Sherman De Silva – Swarna Tharaka ( Golden Stars) in Los Angeles, California on Jan. 21st, 2017. Organized by Eshan Fernando. (This song originally sung by Clarence Wijewardena. Please click on arrow.
Dr. Sumedha Jayasena's "The Letter"
Sunday March 12th at 5 p.m.
Sri Lanka's Leading Photographer  
Prishan Pandithage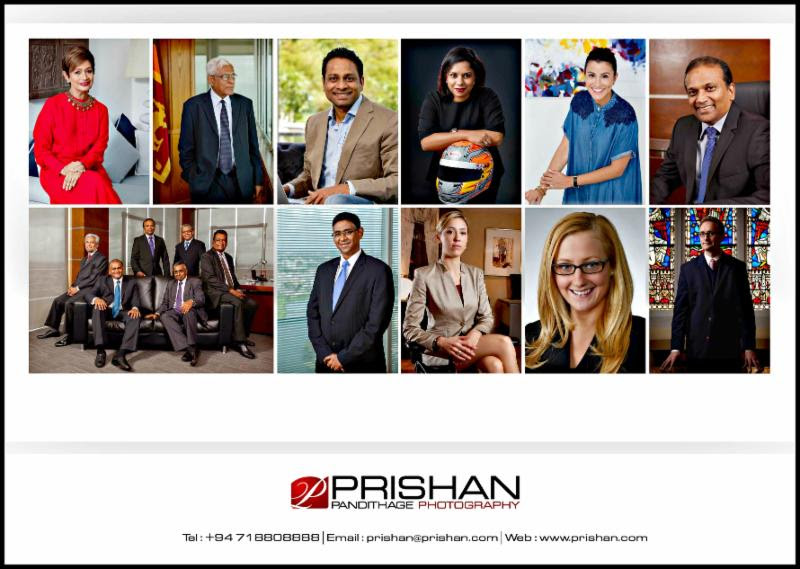 Soraya Speaks at Womens March in L. A.
Soraya Deen, founder of the Muslim Women Speakers was the only Muslim woman who spoke to a gathering of 750,000 people at the Women's March at Grand Park opposite City Hall in Los Angeles on January 21st. Soraya was also at Yale University February 4th at the South Asian Millennials Conference.
At a Hole in the Wall Restaurant
Somewhere in Australia
Old friends got together at a "Hole in the Wall" Restaurant somewhere in Australia. L/R Ken Selliah, Ashley Symons, Tony Markus, Gordon Kreltszheim, Ken Fereria
Jayam's Choice – Doris Day 93 years young
Que Sera Sera – Please click on arrow
Respected Families of Ceylon  
The Thaha Family Circa?
Far Back:  Servant, Servant, Servant, Servant, Servant, Servant Carrying Infant Mahmood Thaha. Second Row: Rahma, Uncle Bascaran, WM Thaha (Senior), Mymoon Thaha, Aziza Umma, Saleema Thaha. Front Row: Noor, Mubarak Thaha 
(with Fez cap), Servant.
Recipes from Roma's Kitchen
Rack of Lamb Chops with Port-Currant Sauce
Sauce
Ingredients
1 cup plus 2 tablespoons ruby Port(Wine)
2/3 cup fresh orange juice
1/2 cup red currant jelly
6 tablespoons fresh lemon juice
2 tablespoons matchstick-size strips orange peel
                                           (orange part only)
1 1/2 tablespoons matchstick-size strips lemon peel
                                           (yellow part only)
For Sauce
Combine Port, orange juice, jelly, lemonjuice and citrus peels
in heavy medium saucepan. Bring to boil. Reduce heat; simmer until sauce thickens slightly, about 5 minutes.
Set aside. (Can be prepared upto 3 days ahead. Cover and keep refrigerated.)
Lamb
Ingredients
3  8-chop racks of lamb (about 1 3/4 pounds each),
                                     (excess fat trimmed)
2 tablespoons chopped fresh rosemary
Preheat oven to 425 degrees (Fahrenheit).Place 1 rack