Dr. Walter Jayasinghe Gets Standing Ovation Awarded For Philanthropy 
It was a full house at the SLMANA dance held at the fabulous Millenium Biltmore Hotel in Los Angeles. Dr. Lareef Idroos of Kaiser Permanente Hollywood, presented Dr. Walter Jayasinghe with the "Philanthropy Award" to a standing ovation of appreciative, fellow
Sri Lankans.  The Award read as follows: "Philanthropy Award bestowed upon Dr. Walter Jayasinghe with appreciation for the numerous accomplishments and charitable contributions you have made to the Sri Lankan community.  You have enriched our lives through your spirit of giving and love." – Sri Lanka Medical Association N.A. West.
The Jayasinghe family photo after receiving the award Dr.Lakshman Makandura,and Sue de Silva,Thusitha Makandura, Asoka de Silva, Chitra Ekanayake,Vivian, Baby Cyan and Adrian Jayasinhe,Aeshea and Dr.Walter Jayasinghe, Asoka Wijekuleratne,Dr. Mike and Swarna Itoh,Aloma and Denzil Ratnasoma, Kirthi Wijekuleratne.(Photos by Moran Moran)
When Shirin Speaks, People Listen
Prominent Sri Lankan American Attorney-at-Law, Shirin Egodage of Los Angeles, was one of the keynote speakers at a workshop organized by the Sri Lanka America Association of Southern California (SLAASC), at the Sri Lankan Consulate in Los Angeles.  This is one of the many events organized by the Association, to help Sri Lankan expatriates in California. Among the other speakers was Los Angeles businessman Sanjiv Gunasekera.
Altair Built With Dreams, Passion and Pride
Pradeep Moraes, Director of Altair is visiting Los Angeles till October 10th. 
Pradeep can be contacted at 714-930-5697.
Dushyanth Weeraman Takes Selfie 
at Ada Derana Awards
Famous Sri Lankan singer and actor, Dushyanth Weeraman, takes selfie with friends including Champion cricketer Kumar Sangakkara at the after party of the Ada Derana Awards. Kumar Sangakkara won "Icon of the Year" and Bathiya and Santush won "Entertainer of the Year."
Sri Lanka Foundation Awards
Happy 70th Birthday Ceylon Tours Mahen and Suren Ediriweera
Ceylon Tours, a pioneer tour operating company in Sri Lanka, marked its 70th anniversary this year. Founder P.A. Ediriweera (right) had worked with a vision to explore dream vacations and destinations. Although it initially started off extending services to inbound tours, today the company also provides outbound tours to the Maldives, Brazil, Cuba, Vietnam, UK, Germany and France. 
Jacqueline Fernandez Awarded 'Ada Derana' Sri Lankan of the Year' 
Jacqueline Fernandez has been riding high on the success of the movies "Housefull 3" and "Dishoom." She was presented with the 'Ada Derana Sri Lankan Of The Year' award in the Global Entertainer category. The award was presented to her by Professor J. B. Disanayaka and Film Maker Chandran Rutnam, who were part of the "Jury".  Jacqui was chosen because of her achievements having far reaching influence on the country, having positively put Sri Lanka on the global map. 
Antivenomists Roy and Laki Make History
Roy Malleappah and Laki Wickremesinghe of California and of Animal Venom Research International (AVRI), have produced and shipped a trial batch of species specific anti venom produced to counter the most significant venomous snakes of Sri Lanka. The cost of development of this product is in excess of U.S. $ 4.5 million. Sri Lanka has one of the highest rates of snake envenomations in the world (around 80,000 per year) according to estimates. Laki and Roy are excited about this historical achievement.
Mexican Independence Day at The Kingsbury
The 206th anniversary of the national independence of Mexico was celebrated recently at the Kingsbury Hotel. Officials in attendance included the Mexico Ambassador to Sri Lanka, Melba Pria, Honorary Consul of Mexico in Sri Lanka Mohan Pandithage. Photo shows Arjuna Ranatunga, the Ambassador, Hony Consul Mohan Pandithage. Shanika, Shameena and Dr. Maheshi.
 Chandler Wins City Golf Championship
Chandler Moonesinghe, 16+, won the Thousand Oaks City Golf Championship, Flt 'B', held 24th and 25th September, at Thousand Oaks, California.  Jake Rosen of Cal Lutheran University caddied for Chandler. Chandler is a member of the Granada Hills High School Golf Team, he has also represented the victorious SLAGC, Thomian and most recently the Sri Lanka Golf teams. Chandler is the youngest son of Naresh and Gloria Moonesinghe, of Granada Hills, California. Photo: Naresh, Chandler and Jake.
Ahilan Arulananthan Chosen as "Genius"
Human Rights Attorney, Ahilan Arulanantham was selected as a 2016 "Genius" of the John D. and Catherine T. MacArthur Foundation. Arulanantham is a lawyer for the ACLU of Southern California, where he works as the Director of Advocacy and Legal Director on important immigration issues. He has a prestigious pedigree, including a J.D. from Yale Law School and time as a Ninth Circuit Clerk. Ahilan is the son of Dr Karunyan Arulanantham and Dr Inpam Arulanantham of Lancaster, California.
Kalundewa Retreat  
A Bird Watcher's Paradise
Kalundewa Retreat was created on the fundamentals of harmony between man and nature, blending Agriculture with Tourism and preserving its ecological balance. Spot the Brown Fish Owl in the tree, Peregrine Falcon, Indian Fly Catcher, Malabar Hornbill, Blue eared Kingfisher or any of the other 96 resident avian species. You would surprise yourself with how often you'll encounter the opportunity to see these beautiful feathered friends.
Amritaa de Silva 
Siyatha Miss World Sri Lanka 2016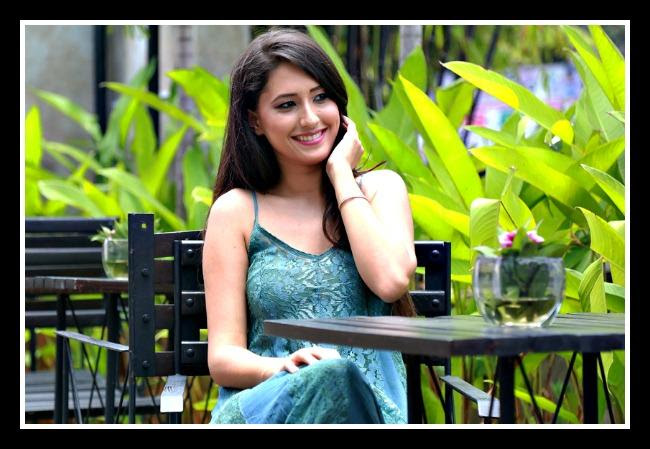 "People should follow the heart and not the crowd", says Amritaa De Silva, the newly crowned 
Siyatha Miss World Sri Lanka 2016
. Born and raised in Colombo, Amritaa is a product of All Saints College and St. Nicholas International School, Colombo. Having completed her Degree in Computing from the UK, Amritaa is now concentrating on making her country proud at the Miss World pageant to be held in USA this December.
Louis Page in Concert in Singapore 
Koluu Visits California
Celebrity Actor and Chef de Cuisine, Koluu Ranawake visited Los Angeles recently.  Here with friends Sonali Jinadasa Tucker and Mizhar Ariff at the  popular Malibu Beach restaurant, Paradise Cove.
Sri Lanka Foundation's Halloween Carnival
The Life Saving Association of Sri Lanka
The Life Saving Association of Sri Lanka, in Mount Lavinia, engages in improving drowning prevention activities and lifesaving services in Sri Lanka. "Our strategy is to make drowning prevention activities more widespread. Our work ranges from providing internationally recognised lifesaving training to raising awareness of water safety issues within rural communities." 
Shadir Hisham – A Revolutionary
Shadir Hisham who does a lot more than just photography for Colombo's one and only youth operated portfolio provider – Revolution Portfolio. He is the founder and has taken Revolution Portfolio to great heights and success over the the years. Today 4 years after starting Revolution Portfolio he has expanded into a Media Network called "RevPort Media Network" which is the parent company to Revolution Portfolio, MotionRev Pictures (video productions) and Pop Up studios (photobooth services). 
The Beautiful South Point Villa
Harin Cooray Leads St. Joseph's College 
to Rector's Trophy
Captain Harin Cooray took a match bag of 11 for 31 as St. Joseph's College registered an innings and 191-run win over St. Patrick's College, Jaffna in their U19 Schools Traditional encounter played in Jaffna.  With this win, St. Joseph's College won the inaugural Rector's Trophy which was initiated by Rev. Fr. Jero Selvanayagam, Rector of St Patrick's College and Rev. Fr. Travis Gabriel Rector of St Joseph's College.
RON SOYA "SRI LANKA BOLLYWOOD NIGHT" 
CHAMINDA WALPOLA & PREETHISHA WALPOLA SATURDAY, NOVEMBER 12th
Ruchila and Nihal de Silva Barbecue in Chino
Nihal and Ruchila de Silva had a BBQ party recently at their beautiful home in Chino Hills, Ca. Some of those in photo are Tony and Marie de Rosairo, Nedra and Jude Abeyguneratne, Vinitha and Janaka Seresinghe, Dushantha and Malkanthi Kurera, Samantha and Bernie Kurera, Laki and Chrisanthie Wickremasinghe.
Chaminda and Preethisha Walpola 
Perform to a "Full House" in Melbourne
Legendary Sinhala singing Duo  late Dharamadasa  and Kalasuri Latha Walpola' s youngest Son Chaminda Walpola and wife Preethisha Walpola were invited by German Tech Alumni Global, to perform in Melbourne, Australia.  Proceeds of the show will go to Veteran Performing Artistes in Sri Lanka.  The five hundred seat concert hall was filled to capacity.
Darby De Silva's "Sri Lanka 2016"
James and "The Boss" Bruce Springsteen
Hollywood film editor James Rutnam of Santa Monica, California, met his idol, Bruce Springsteen (whose nickname is The Boss), at a book signing at the "Grove" in Los Angeles recently. James is also a musician who plays lead guitar with the popular American band, "Dazed and Confused."
"Tom Pachayo" 
Starring Many Sri Lankans From Los Angeles
Tom Pachayo, The new Sri Lankan Film Directed by Roy De Silva
Executive Producers: Keith Ranga & Channa Obeyesekere, Co-Produced by Andy Samarasena, Starring: Keith Ranga, Saranga Dissasekera, Jagath, Chamila, Sachini Ayendra, Roy De Silva, Sumana Amarasenghe, Seruk Indika, Jayam Rutnam, Pushpa De Silva, Sachi Warnasooriya and Ananda Niyarapola.  The Red Carpet Premiere will be on Sunday December 4th, 2016 at the Egyptian Theater in Hollywood.
Dr. Janesri de Silva on Channel 7 's abc
Dr Janesri de Silva of Pasadena, who is a Pediatrician, with Kids & Teens Clinics in many locations in Southern California, is also known for her interviews on various television stations about safety and the care of children.  Here she is being interviewed on abc Channel 7 about the hazards of televisions and other furniture falling on little children, which in most times ends up in tragedy. 
Chris Greet – Alive and Well in U.K.
Popular Radio Ceylon broadcaster and Master of Ceremonies in the fifties and sixties, Chris Greet is very much alive in a nursing home in the U.K., contrary to newspaper reports in Sri Lanka.  We wish this icon of Ceylon, many more years. Here he is with his friend Percy Bartholomeusz in the fifties.
Debbie Arnolda Plays Piano With "En Route"
Debbie Arnolda, the daughter of Bobby Arnolda is the keyboardist in the band En Route. She has been part of the industry for 25 years. She has accompanied many famous musicians in the past including Kiethan Carter from Chicago who performed in Sri Lanka. She then joined En Route on their quest to become an established band who celebrates jazz in Sri Lanka.
Errol Diaz Celebrates 60th Birthday in OZ
Errol Diaz celebrated his 60th birthday in grand style at the Blue Elephant Function Centre, Pennant Hills, Australia. An intimate gathering of guests were treated to pre-dinner drinks and canapes followed by an exclusive three course dinner. The night was filled with entertainment provided by Chris Atkinson, acoustic guitarist and saxophonist, Jack Sharp, comedian and magician. The guest of honour stole the show by an exclusive performance which kept the guests asking for more. 
Dinali Dandeniya – Loves to Travel
Dinali Bandaranayake Dandeniya (extreme left),  effervescent mum of two, wears many hats. She works as a Corporate Trainer with Glover Daniels International, Director of Café Kumbuk, Director of Life Skills of TRAc and currently President of the Rotary Club of Colombo Metropolitan. Her hobbies include cooking, Kandyan dance and drums and travelling with her family. She loves the welcome she gets from her daughters and her dog Rudy when she returns from her travels. 
Miss Personality, Congeniality and Confidence
The mini pageant for Miss Personality, Congeniality and Confidence sponsored by Arpico Supercenter, took place amidst a competitive atmosphere. The judges for Miss Congeniality and Personality were the Ambassador of Brazil to Sri Lanka, Madame Elizabeth-Sophie Balsa, singer and television personality, Noeline Honter, Managing Director/CEO at Chevron Lubricants Lanka PLC, Kishu Gomes and Head of Marketing of Richard Pieris Companies, Minodh De Silva. 
Jayam's Choice
Jim Reeves – Am I That Easy To Forget?
Find a Partner for your Son or Daughter
It is becoming increasingly difficult to find a suitable spouse of Sri Lankan descent for your children in the United States. There is a young man (31) in Los Angeles who is looking for a young lady (Catholic). If you know of anybody, or if you are looking for somebody, 
Strictest Confidence assured. No charge!
Recipes from Roma's Kitchen
Liver Hath Maalu (Liver with Seven Vegetables)
1/4 lb. Capsicums (Maalu Miris)
1/4 lb. Large red onions
1/4lb. Ash Plantains (Alu Kehel OR Unripe Green Burros-Available in Mexican Markets)
1lb. Liver
1 tspn. Pepper powder
1 1/2 tspns. corriander powder
1/4 lb. Potatoes
1/4 lb. Eggplant/Brinjals/Aubergine (whichever ONE you call them)
3 tspns. Chillie powder (or less to your preference)
1 tspn. mustard seeds crushed
4 tspns.Vinegar
3 tspns. salt
1/2 teaspoon fenugreek seeds
2″ piece cinnamon
oil for deep frying
3 Tbspns. oil
5 cloves garlic finely chopped
6 ozs. coconut milk
a sprig of curry leaves
2 cardomons 
2 cloves
1 teaspoon turmeric powder
2 ozs.vBombay onions sliced.
Method
1. Peel red onions and set aside. Peel plantains, cut into 1/2″
   cubes, rub with turmeric and set aside.Wash,dry and cut 
   brinjals into 1/2″ cubes, cut capsicums into four, wash and 
   cut potatoes into 1/2″ cubes, tomatoes into four and liver 
   into 1/2″ cubes after having washed and having removed 
   the skin. Keep all of these aside.
2. Heat oil for deep frying and deep fry potatoes, brinjals and
   plantains separately until they are light brown.
3. Dip red oinons, chillies, tomatoes in the deep fat and 
   remove immediately.
4. Heat oil, dd sliced onions, curry leaves, liver, garlic, cloves
   cardomoms and cinnamon and allow to cook for about
   8-10 minutes. Then add coconut milk, curry powders, salt,
   pepper, vinegar, fenugreek and mustard.
   Cook a further few minutes.
5. Add the fried vegetables. Simmer for 10 minutes more.
This curry may be served with Yellow Rice OR Ghee Rice.
Pls email me with any questions or requests
An Appreciation – Gone But Never Forgotten
(September 18, 2012)
4 Year death anniversary
A Person of High Ideals
It is with profound sorrow that I pay my humble tribute to an illustrious son of Manipay T. Sri Ramanathan, a rare and versatile personality with whom I had the opportunity to acquaint myself during the early part of the fifties with his social activities. He belonged to the aristocracy of Manipay and was the son of Gate Mudaliyar Thiagarajah and Inthirani Thiagarajah.
His father Gate Mudaliyar Thiagarajah devoted his time and energy for the upliftment of the people of Manipay being the Chairman of the VC for four decades and I can remember the days Sri Ramanathan joined his father to inaugurate programmes for the welfare of the people.
At that time I, being the President of the Manipay Parish United Nations' Association predicted that he will one day out-do his illustrious father in the field of social activities.
On completion of his secondary education at Manipay Hindu College, Sri Ramanathan entered the Sri Lanka Law College and passed out as a Lawyer and apprenticed under his uncle Mather, a popular lawyer in Colombo and subsequently founded the legal firm, Mather Ramanathan Lawyers. In addition to his legal profession, he was innovative among other activities such as being the author of a book on Thesavalamai and lecturer and examiner at the Law College.
He held the post of the President of the Law Society and was also the founder General Secretary of the United Nations' Association of Ceylon and Director of several well-known firms. He had a heart of gold and a brilliant mind to match. He was a person of high ideals but believed in simple living. He never sought publicity or ostentation. He faced problems in life with equanimity.
He was dedicated, steadfast, magnanimous, scrupulous and honest. It is a rare combination of some of the best qualities that one could possess. With the ethnic problem, he migrated to Australia and was appointed as a Senior Lecturer of Commercial and Industrial Law of the University of Sydney and after retirement, devoted his time for uplifting Hinduism and to the welfare of his community. He passed away recently at the age of ninety years.
An Appreciation written by N. Vivekanandarajah in the Daily News October 23, 2012.
Jayam as Master of Ceremonies
at the Playboy Club in Century City.
Circa 1967
Please Click on Link Below