Good News From Jayam
August 31, 2014        Please Scroll Down
Sri Lankans Had a Great Time at 
Sri Lanka Foundation's 
Sri Lanka Day
Some of the hundreds of Sri Lankan performers have fun while waiting to join the perehera.  Thousands celebrated the Sri Lanka Foundation's,
Sri Lanka Day at the Third Street Promenade in Santa Monica, Ca.
Thusitha Makandura and Aeshea Jayasinghe at the head of the perehera. Nelum Balasuriya, Upamali Munaweera and Medini Ratnayake follow. It just gets better every year.  Sri Lankan expatriates celebrate the country of their birth.
Avanti Marianne Page Crowned 
Miss Universe Sri Lanka 2014
The beautiful Avanti Marianne Page, (24 years) of Colombo, won the Miss Universe Sri Lanka title. She will represent Sri Lanka at the Miss Universe 2014 contest in the U.S. Sri Lanka had only one semifinalist at Miss Universe.  In 1955, Maureen Hingert, who competed as Miss Ceylon, garnered the 2nd runner-up title. Avanti is the daughter of Marie and Joseph (Chandi) Page (Deputy Chairman/Managing Director  of CT Land PLC – Majestic City).
___________________________________
Book Your Tables Now! 
Royal College Dinner Dance
Jaffna-Colombo 'Cyclathon' Raises Funds for Heart Surgery
Fifty Jaffna undergrads cycled to raise funds for the Oxonian Heart Foundation (OHF), a charity comprising professionals from all communities and headed by Cardiothoracic Surgeon Dr Ravi Perumalpillai from Oxford. The OHF launched open-heart surgery for the needy at the private Northern Central Hospital in Jaffna.
______________________________________________
Stocks Soar to 3-Year High

Stocks edged up for the fifth straight session on Friday to hit a three-year high, led by large cap Ceylon Tobacco Co Plc, while block deals in market heavyweight John Keells Holdings Plc boosted the turnover.
Analysts said investors' sentiment was boosted by the low interest rates, but increasing speculative trading in fundamentally-weak shares could dent the healthy growth the index has seen this year.
The main stock index ended up 0.05%, or 3.27 points, at 7,008.02, its highest close since 18 August 2011.
Sri Lankan Army Provides Relief 
to Drought-hit Jaffna
Army troops serving in different areas of the Jaffna peninsula have started a programme to provide drinking water to the people affected by the severe drought. Plastic water tanks have been placed in public places. In addition water bowsers have also been sent to rural areas.
As in many parts of the country, the prevailing drought has adversely affected the people of Jaffna.
Jaffna has not received adequate rainfall for nearly two years.
International Film Festival Briefing
Cine artistes were briefed on the International Film Festival of Colombo (IFFCOLOMBO2014) at a special gathering organised by the Film Directors' Guild of Sri Lanka held at The Kingsbury recently.
Wedding Song by Rukshan Perera
Yesterday You Were My Baby (Wedding Song)
Elephant Pass Saltern 
to Open in November
The Elephant Pass Saltern which was closed for almost 22 years will be reopened by end of November this year.
The clearing of garbage and other material at the saltern began last year and this was made possible due to an advance of Rs 100 million that was granted to the Traditional Industries Ministry under the 'Uthuru Vasanthaya' program. The Elephant Pass Saltern was set up in the early 1950's and produced salt to help the North East to be self sufficient in salt.
Sri Lankan Americans 
Help Disabled Soldiers
Senapura Army Camp buildings rebuilt by three Ranaviru USA Executive Com members with donations
Youngest SL certified in 
Aesthetic Medicine by AAAM 
  Dr. Shanika Arsecularatne, the youngest person to be certified by the American Academy of Aesthetic Medicine (AAAM) in Sri Lanka, is very passionate about conveying the importance of Aesthetic medicine to Sri Lankans. It is an area of medical practice, which embraces multidisciplinary modalities dedicated to create a harmonious physical and psychological balance through non-invasive, minimally invasive and invasive treatment modalities, which are evidence-based.
The Incomparable Sherwin Jayah 
of Los Angeles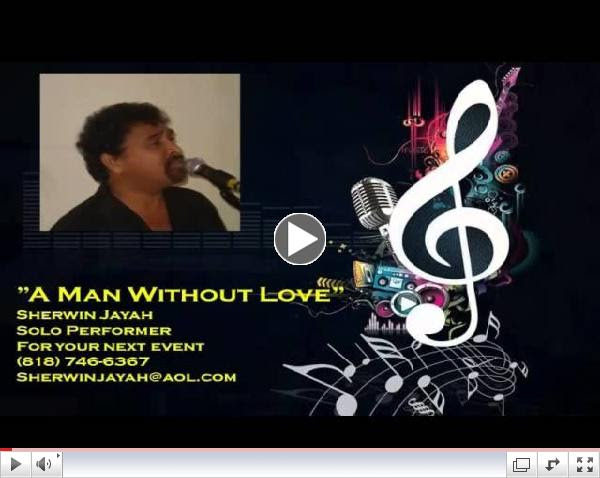 "Man without love" Performed by Sherwin Jayah
Sri Lankan  Students Receive 
Bravery Awards in Australia
Kasun Fernando and  Ishan Chathuranga.
In 2012, they were waiting at a McDonalds in Mulgrave, Australia when a masked man, carrying a sawn-off shot gun tried to rob it. "When I saw the gun was away from him and he was busy collecting the money, I thought I can take him on, so I jumped on him and put him down," Fernando said.
Nearly 300 Victorians were honoured in this year's national bravery awards, announced by the Governor General.
Nayomi Munaweera's Book Signing
Nayomi Munaweera's award-winning novel "Island of a Thousand Mirrors" will be released in America on Sept 2nd.

"Lyrical, heartfelt and awash with imagery, The Island of a Thousand Mirrors expresses a deep love of the country and a lingering sadness at what Sri Lanka has done to itself."

Shehan Karunatilaka-Author of Chinaman, Winner of the DSC Prize for South Asian Literature.

Los Angeles Reading, Reception and Book-signing

Tues Oct 7th— 7pm-8pm 695 E. Colorado Blvd,Pasadena, CA.

______________________________________
Mihin Lanka's Trainee First Officers Take Flight
Mihin Lanka, Sri Lanka's national low-cost carrier is proud of the excellent progress made by its third batch of cadets inducted in July 2013. The airline fulfilled its commitment to clear all 11 Trainee First Officers (TFOs) to fly as fully-fledged pilots within a mere 12 months of their training as planned. Mihin Lanka is now preparing to recruit its fourth batch of trainees.
_______________________________________
Sri Lankan Beauty – Shanika Chamini
______________________
The Golden Jubilee of the 
St. Nicholas Church
The Golden Jubilee of the St. Nicholas Church, Chenkalady was celebrated with the Festive Mass on Sunday. The Lordship of the Bishop of Batticaloa and Ampara Rev. Dr. Joseph Ponnaiyah concelebrated the Festive Mass with Rev. Fr. A. Thevathasan, Rev. Fr. O.I. Rajeevan, Rev. Fr. Antaniraj, Rev. Fr. Mahimaithasan and Rev. Fr. Hiruthayathas. 
_________________________________________
Combined Royal and Thomian 
Cricket Teams – Circa 1920
Beautiful Song About Sri Lanka
16. Meth Sisila Wadee – Victor Ratnayake
Lyrics by Benille Emmanuel of Los Angeles, California
______________________
Ceylon Water Polo Team Circa 1960
 Referee: John Kersville, Edda Pereira, Michael de Zylva, Maurice de Kretser, Ivan Vanburen,Jimmy Pettigrew, George Arndt, Aubrey Van Cuylenberg. Seated: Vernon Bartholomeusz, Stanford Chapman, Cigar Jansz, Allan Smith, Markie Flamer-Caldera.
On The Milk Crate: Rodney Ingleton.
Recipes from Roma's Kitchen
Grilled Chicken, Peach and Spinach Salad
3 Tablespoons Peach Preserves
1 Tablespoon White Vinegar
2 Teaspoons Sweet Hot Mustard
1 Teaspoon Minced Shallot
1/2 Reaspoon Salt, divided
1/4 Teaspoon Pepper, divided
3 Tablespoons Olive Oil, divided
2 Boneless Skinless Chicken Breast halves
1 Slightly firm Peach, halved
4  Cups lightly packed Baby Spinach
1. Heat Grill.  Combine preserves, vinegar, mustard, shallot, 1/4 teaspoon of the salt and 1/8 teaspoon of the pepper in small bowl.  Slowly whisk in two tablespoons of the oil. Reserve one- third of the dressing.
2. Sprinkle chicken with the remaining 1/4 teaspoon salt and 1/8 teaspoon pepper.  Brush chicken and peach halves with remaining 1 tablespoon oil.  Grill, covered, arranging peach halves cut-side down, over medium heat or coals 8 to 10 minutes or until chicken is no longer pink in center and peaches just begin to soften, turning once.  Remove from grill; brush with some of the reserved dressing.  Cover loosely with foil; let stand 5 minutes.
3.  Meanwhile, toss spinach in large bowl with enough of the remaining dressing to lightly coat; place on plates.  Slice chicken and peaches, arrange over spinach.
2 servings  ( If the peaches at your market don't look good, try nectarines or plums. Because they are slightly smaller, plums will take less time on the grill.)
Obituaries – Sad News
My Tribute to Dr. Ananda Guruge
The following is a draft of the speech which was  to be presented in the alotted time of three minutes, at the funeral of Dr. Guruge.  Although slated to speak, due to unexpected time constraints, I opted not to. I do however feel obliged to take this opportunity to print it as my tribute to 
Dr. Ananda Guruge – Jayam.
Honorable Consul General. Members of the Sanga, Distinguished friends and admirers of Dr Guruge, Darshanika and members of the Guruge Family.
Although I have not known Dr Ananda Guruge for a long time,
during the last few years we had a very close relationship.
What really stayed with me when I first met him, was his humility, and his
willingness to listen as well as to teach.  This I felt was a gift that he must
have used well when he was Ambassador to the United States.
Dr. Guruge will go down in history, as one of the most learned, humble and
eloquent speakers, to represent Sri Lanka.
Further, he will no doubt be remembered for his philosophical and literary
achievements in Sri Lanka and the hemisphere.
He would always reminisce about meeting my father at the Royal Asiatic Society in
Colombo.  It was during the days of the British, when those members who were already
accepted into the society, were attempting to make it an exclusive club, preventing the
new young scholars of that time to join. He would remind me that my father worked on
his behalf to gain entry to the Society.
I am privy to information from a reliable source, that as I speak, Dr. Guruge is being
considered, for a singularly literary honor in Oslo, Norway.
One of his favorite sayings used to be, that
"we are all still learning!"
May he continue to learn, and to teach, in the great university in the sky.
_________________________
Neil Chanmugam  
An Appreciation From a Friend
It's been almost three months since Neil passed away. Many others, friends, acquaintances have passed away since, and we, friends of my generation meet at dreadfully regular intervals, all too often, to pay our last respects and mourn the loss of yet another. Usually, memories of most last a few days, and then we go on with our own existence. Life goes on, and will, until it is our turn.
But in every life, we all have a few friends who have made an impact on us which will never be forgotten. Neil, to me, was one such friend.
I have no intention of boring you with things that you already know: Neil's prowess as a cricketer and golfer, his great good fortune in finding his soulmate who was lovingly with him, fighting alongside him, till the end, and his children and grandchildren who enjoyed his unconditional love.
Instead I would like to share with you some of the special memories I have of a man I have known for nearly fifty years. Memories that I treasure, and prompted me to write this appreciation, something I have never done before.
We were regular guests at each other's parties on special and not so special occasions, until I emigrated to the US in 1990. Even then, Neil and I used to meet whenever he visited Los Angeles, where I was then based, and we met for dinner and a round of golf while he was there. But it was after I returned to Sri Lanka in 2009 that we resumed our friendship from the seventies. Neil and Oosha were especially kind to me as I lived alone, and included me in many delicious meals at their house, sometimes when I was the only guest.
Neil and I were a part of a fourball in the seventies, regularly playing with Nimal Maralande and Koo de Saram. Haris Serasinghe and Surath Wickremasinghe also joined on occasion. Of these, only Surath and I have survived so far. Being the weakest player, I was usually paired off with Koo. We used to meet every Saturday and Sunday around 7.30 a.m. and start a game which used to last about seven hours, the time equally divided between the course and the 19th hole. Neil kept the score and the financial situation of our Rs. 10/10/20 bets with automatic presses. His calculations were never questioned, although they often bewildered the rest of us with minds not as keen as his. At the 18th hole, his favourite ploy was to tell the man who was just about to make an important putt, that it was worth  Rs. 120. This rattled the putter so much that Neil invariably achieved his devious purpose.
And so on to the cad's bar,  that piece of heaven within the confines of the old men's room, reserved for men only (these were the good old sexist days, before women got the strange notion they were equal to us). Neil and Nimal liked to order their favourite beverages immediately, while I preferred to shower and change before sitting down to some serious drinking without interruption. One day, I was changing within earshot of these gentlemen who were on their second, when I heard one of the funniest comments I have ever heard. Neil was telling Nimal, "You know, Nimal. I am really worried about Vicky's drinking." And this was the top seed talking to the second about me, and I hadn't even made the quarters.
Another day, we were playing under soggy conditions, when Neil was partnered by Haris, against Koo and me. At the 11th hole, Neil played his usual massive drive with, I think, a 4 iron, and his ball ended in a very soggy area on the right, near the 12th fairway. Neil turned to me and asked, "Vicky, you saw where the ball fell, didn't you?" which I confirmed. We looked for Neil's ball, couldn't find it and he again said to me "free drop, right?" to which I agreed. He hit a great second which landed a few feet from the pin. In the meantime, Koo had played his usual immaculate drive, and his second shot was two feet from the pin, a gimme. Both sank their putts, and Neil said "hole halved". Koo asked how he worked that out because, in his opinion, Neil had a 5, counting a two stroke penalty for the lost ball. Neil was furious, saying that I had agreed to a free drop, to which Koo, in his unflappable, tongue in the cheek style, said, "But I didn't agree to a free drop". The rest of the round was played in dead silence, and it took a couple of sedatives from the bar for us to talk civilly to each other again. Grudges don't last long among friends, especially when they are tempered with alcohol.
I am sorry if I have bored you with these memories. There are many more, which I treasure, and which has made Neil a friend who made a deep impact on my life, one whom I will never forget. I considered it a great honour that Oosha asked me to be one of his pallbearers, which gave me the opportunity to pay my last respects to a special friend in a fitting manner.
Oosha and the family have been left with a great void, but they are also left with thoughts of his love and countless wonderful memories.
Vijaya (Vicky) Chandrasoma
___________________________________
Sri Lanka Foundation 
Los Angeles Medical Center Foundation 
Clean Water Initiative